Micro-insurance for poor and vulnerable women that most affected by climate change and natural disaster risks
In the afternoon of May 23, 2019 in Hanoi, the Central Vietnam Women's Union (VWU) andthe German International Cooperation Organization (GIZ) jointly organized a workshop on micro-insurance in the agricultural sector and response to climate change. The workshop was also attended by delegates from the Ministry of Finance, Ministry of Agriculture and Rural Development, representatives of local branches of the Tinh Thuong One-member Limited Liability Microfinance Institution (TYM) of the VWU.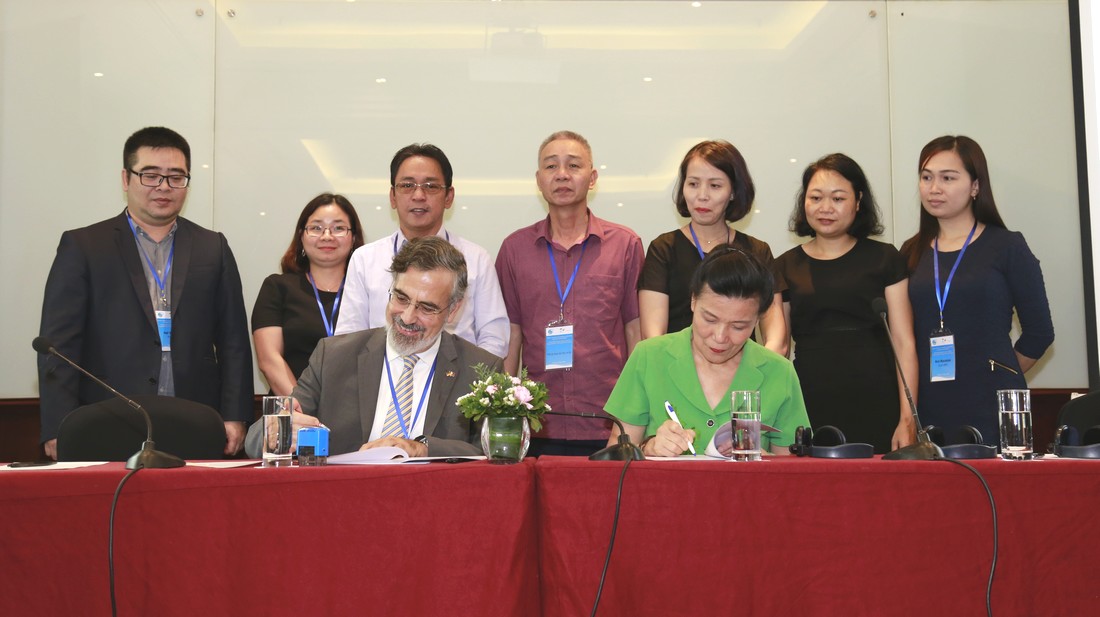 In her opening remarks, VWU Vice President Nguyen Thi Tuyet highlighted that climate change and natural disaster risks in Vietnam remain urgent issues that have caused serious effects and damages to economic, social, and human being. In this context, TYM branchesoperate mainly in the agricultural and rural areas, in which41% of members in this region are being deeply affected by climate change since their production and business activities in the agriculture, forestry and fishery sector depend mostly o­n nature.
However, after 2 years of providing micro-insurance products for low-income, poor and vulnerable people in the society, the VWU has achieved remarkable results. Specifically, 100% of TYM members have loan insurance for economic development and many of them benefited from this program. As a result, more members apply for loan and indicators frommonitoring and evaluation show the sustainability.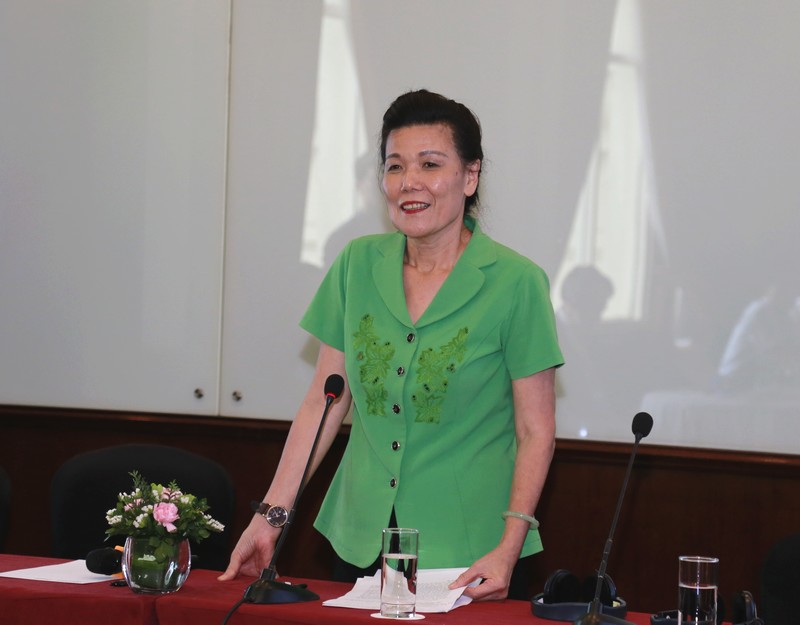 VWU Vice President Nguyen Thi Tuyet spoke at the workshop

These VWU efforts will be the basis for the Ministry of Finance and relevant authorities to advise the Government o­n the possible policy of micro-insurance operations for socio-political organizations. In addition, VWU researchon applying a number of other types of insurance such as life insurance, health insurance are needed to support its members.
On this occasion, the VWU and the GIZ signed a Memorandum of Understanding aimed to support the VWU to develop and provide insurance solutions through VWU and TYM's network for women and its members; to develop comprehensive financial services, including insurance for low-income and poor women who are most vulnerable to natural disasters and climate change in Vietnam.
According to Mr. Antonis Malagardis, GIZ Program Director, the target groups in the cooperation program between the GIZ and VWU are female farmers and rural women, poor and vulnerable people and the o­nes living in the remote areas. Therefore, Mr. Antonis expects that the products in this cooperation would be appropriately designed to benefit them and also better meet the needs of small and medium enterprises. The other products are being considered such as crop insurance, livestock and poultry insurance, and othersthat the poor have not effectively accessed, including health insurance, natural disasters risk insurance.. with a reasonable fee, contributing to better implementation ofsocial welfare policies.