Female runner voted Vietnam' 2019 Athlete of the Year
Runner Nguyen Thi Oanh, 23, beat other prominent candidates in a poll of nearly 200 sports reporters across Vietnam to become the country's number one athlete in 2019.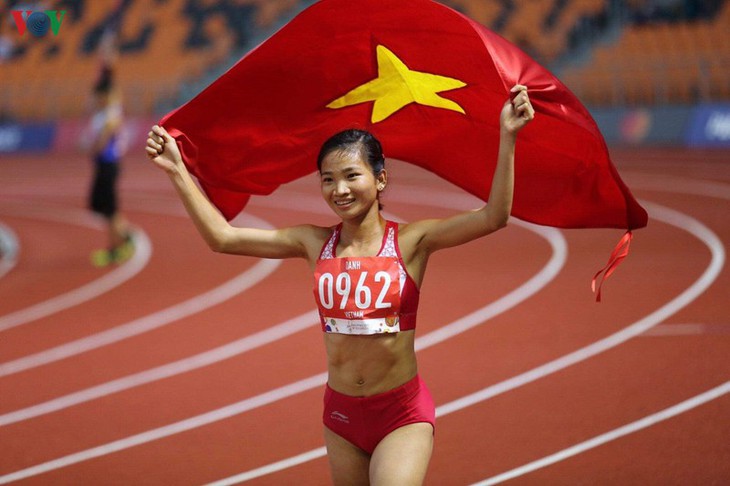 Nguyen Thi Oanh celebrates her victory after breaking the SEA games record in the 3,000m steeplechase event.
Oanh topped the list of ten most outstanding Vietnamese athletes, followed by swimmers Nguyen Thi Anh Vien and Nguyen Huy Hoang. At the 2019 Southeast Asian (SEA) Games in the Philippines, Oanh won three gold medals in the women's 1,500m, 3,000m steeplechase, and 5,000m hurdles events. She even broke the SEA Games record in the 3,000m steeplechase.
Meanwhile, swimmer Nguyen Thi Anh Vien was honored with the Female Mega Athlete title for bagging six gold and two silver medals at the 2019 SEA Games. Teenage swimmer Nguyen Huy Hoang won two gold medals and one silver, smashing two SEA Games records. He also qualified for two swimming categories at the 2020 Tokyo Olympic Games.